Home
»
About Robert D. Turner
About Robert D. Turner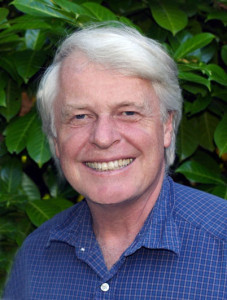 Robert Turner is the author of 19 books on transportation history and several others are in preparation. He has also written approximately 400 articles and reviews in magazines and journals. He has given numerous lectures and over 5,000 of his photographs have been published in books and magazines and well as being featured in exhibits.
In 2022 he received an honorary LL.D degree from Simon Fraser University for his work on transportation history and heritage preservation. He is a Fellow of the Royal Canadian Geographical Society and a Curator Emeritus at the Royal BC Museum in Victoria after having been their Chief of Historical Collections for many years. As a heritage consultant, he has extensive experience with heritage sites, historic railway operations, restoration projects and museum developments from many countries. He has worked for the Canadian Museum of Civilization, the Canadian Parks Service, the City of Vancouver, the Prince George Railway and Forestry Museum, the Dawson City Museum, the City of Nelson, the Canadian Museum of Rail Travel, the Cowichan Valley Regional District (Kinsol Trestle Restoration), and a number of other institutions and government agencies. Since 1988 he has been honourary Historian and restoration and interpretation advisor for the SS Moyie National Historic Site at Kaslo, B.C. where work is underway to restore the world's oldest passenger sternwheeler. Bob has also provided many volunteer services for museums and historical societies throughout British Columbia over many decades.
In 2005 he was awarded the Life Achievement Award by the Canadian Railroad Historical Association for his many contributions to Canada's railway heritage. Four of his books, The Skyline Limited and Steam Along the Boundary (both co-authored with Dave Wilkie), Logging by Rail, and West of the Great Divide have won the Canadian Railroad Historical Association's Book Award and he has also received the American Association for State and Local History's Award of Merit for Excellence. His book Those Beautiful Coastal Liners received a Certificate of Honour from the British Columbia Historical Federation. He was also awarded the Norris Adams Memorial Award by the Pacific Coast Division of the Canadian Railroad Historical Association for outstanding service in the preservation of railway history. In 2009 he was a writer in residence at Pierre Berton House in Dawon City, Yukon, where he worked on a history of Yukon River vessels. In 2022 he received the Beaver Medal from the Maritime Museum of British Columbia, and the Railway Heritage Award from the 7th Division of the National Model Railroad Association and in 2020 he received the 7th Division's Jack Work Award for his contributions to the hobby of model railroading.