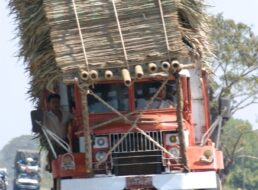 Posted on February 2, 2016 by webmaster in Bob's News

Here is a selection of unusual vehicles seen along the way in Burma/Myanmar during a visit in 2006. By North American and European standards most of these are very elderly vehicles, but in a cash-short country like Myanmar people are very imaginative in keeping things working. Some of these are North American products from Dodge […]

Comments Off

on Along the Way: Vintage and Unusual Road Vehicles in Burma, 2006

Continue Reading...